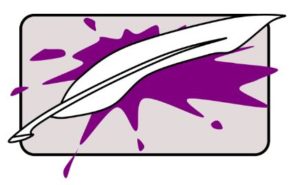 I don't ever want to do those things I ought to do
There's always something new out there for me I swear it's true
There's something bigger or better or lovelier that I see
There's always something more exciting out there just for me.
I find joy in acting, just for this moment, yes
You just might find me irresponsible, I guess
Still, 'til my life is over and my final breath is spent
Let me keep on doing things that make me hypervent.
The above is something from my new poetry booklet titled "New Stuff From the Quill of Art Fettig".