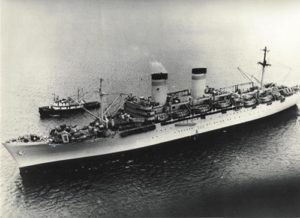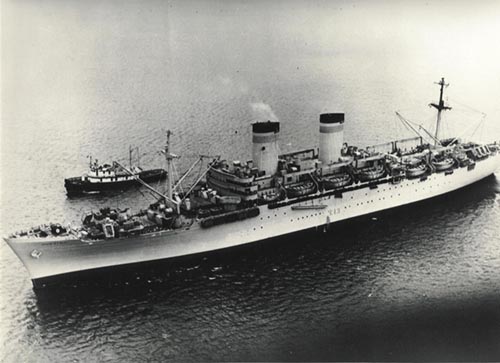 "You had to be there." How many times have you heard that expression as an excuse for somebody's strange behavior. Well, I find myself using that expression when I look at some of the things I have written in my lifetime. For instance, one of my very early attempts at songwriting. The location was three days out from Yokahama on a liberty ship built to transport troops in World War II. This journey was from Yokahama to San Francisco and we had a full load of troops returning from the Korean conflict. The first day out there was a call on the P.A. for volunteers– musicians or entertainers and while I hardly qualified in either category, I had a willing spirit and a strong desire to avoid latrine duty or such. I volunteered to play drums in the band and as it turned out they had a wonderful group of musicians lacking just one instrument and that was drums. I did a quick audition with them and was accepted. Until I arrived this was an all black band and they sounded much like the Louis Armstrong band.
At the first rehearsal I arrived early and sat down on the ship's steel floor with some other performers waiting for them to open up and there was one fellow there we called Bill Bailey and he played great banjo. After a while a lyric jumped into my head and I told Bailey about it. It went, "Goodbye Yokahoma, Hello Frisco. We're comin' home again. Goodbye Yokahome, Hello Frisco, Back where a friend is a friend. Goodbye Mamason, Goodbye Papason, Hello my Mammy." To make a long story shorter three of us ended up singing it together in our deck show and the troops loved it.
Like I said, "You had to be there." We were all headed home. The troops had been starved for entertainment and our song went straight into their lives and we did five shows on deck. Our song stopped the show every time and we had to do encores. You had to be there, and thank God, we were there right then. I was sure glad I was.