Art Fettig's Monday Morning Memo 
September 25, 2017
In this Issue
o  San Juan, Puerto Rico, November 30, 2011
o  Say Something Good
o  Points To Ponder
o  A Little Humor
o  Quote
o  To Subscribe
San Juan, Puerto Rico: November 30, 2011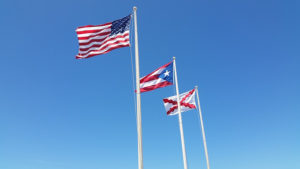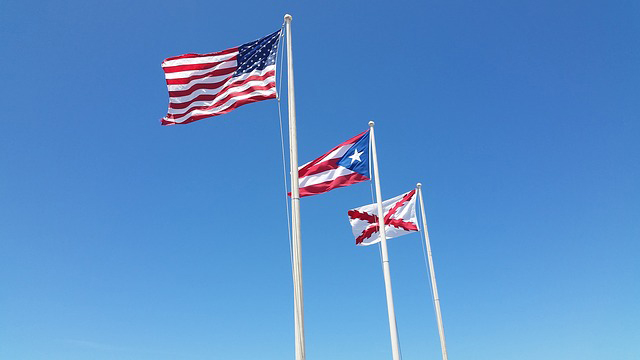 We'd experienced a memorable cruise of the Caribbean and we were spending a few days in San Juan.  We toured some and on our last night there we attended a concert by the famous flamenco guitarist Juan Carlos Garcia.  For many years he had played on cruise ships moving from ship to ship with evening concerts. Now his audiences came to him. His show included exotic flamenco dancers and although he had aged, his fingers still flew over the strings of his guitar so that you could barely see them at times.  What a wonderful memory of that Island.
As I followed the news of Hurricane Maria I felt so helpless watching as the entire island was hit with such fury, then as the storm advanced my heart went out to everyone on that defenseless island and I started thinking about storms like that one and how blessed we are in North Carolina so far this season.
We have a native Puerto Rican named Victor restoring our decks this week.  We talked briefly yesterday about the impending storm. He is a minister and a believer that the beginning of the end of the world is at hand when considering natural disasters, terror, crime, strife between nations. And as I watched TV for hours of reports on that storm, of the damage and destruction of so many homes, of the roads, of the flooding, the mountain mud slides, the loss or power on the entire island I decided that, yes, for the people of Puerto Rico, it truly was the end of their world as they knew it and I prayed for a long time before I drifted off to sleep.  May God Bless Puerto Rico and all of its people and give them the means and the strength to overcome.
Say Something Good
Hymn sing. Yes, at our little church on a recent Sunday Morning we celebrated a good old fashioned Hymn Sing. No sermon. No preachin'. It was truly a blessed event because music is a powerful way to convey the Lord's word. I was truly moved by this blessing. Barbara Younger, the organizer and leader of our Hymn Sing is a gifted author who does wonderful Conversations With The Children. For this Hymn Sing she enlisted the support of many talented members to lead the various segments of this service, with the addition of a marvelous organist and choir director Scott Schlesinger, a fantastic choir, and an active singing congregation. Our inspired children's choir singing "Moses Saw The Burning Bush" directed and accompanied on the guitar by the composer of this number, Christine Jackle provided an energetic start. For me one of the most inspiring times was when Carolyn Norris invited us to close our eyes and listen to the reading of Psalm 145:8-14 by men of our congregation.  Seated at different locations throughout our church about five different voices read short segments of the Psalm. It was well organized and it flowed and I felt truly a part of this powerful rendition. In the call for praise the leader read: "For the poets and composers throughout the ages who wrote the hymns we sing today." And the people responded, "Thanks be to God!" And as I add this event to my Wonderful Memories list I too add "For all of those who made this such a memorable spiritual blessing for me and I add, Thanks be to God.
May God bless America in these challenging times and bring us world peace.
Points To Ponder
The weak can never forgive. Forgiveness is the attribute of the strong. Mahatma Gandhi
A Little Humor
A widowed male friend of mine took out a widow on a first date recently and she told him she liked a man who could perform and so he sang her five choruses of Oklahoma.
Quote
Too often we underestimate the power of a touch, a smile, a kind word, a listening ear, an honest compliment, or the smallest act of caring, all of which have the potential to turn a life around. Leo Buscagli