Art Fettig's Monday Morning Memo
January 1st, 2018
In This Issue
o And The Beat Goes On
o Say Something Good
o Points to Ponder
o A Little Humor
o Quote
o To Subscribe
And The Beat Goes On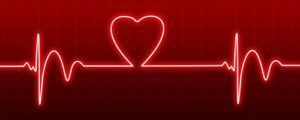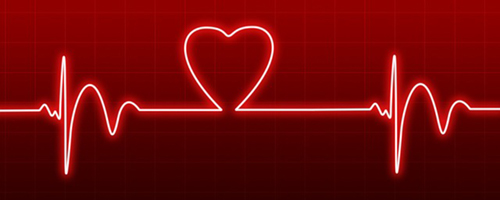 As I typed out "January 1st, 2018" I had a sort of historic feeling. I began my job with the Grand Trunk Western Railroad early in 1948 and worked for them until 1983. That totaled up to 35 years service. Then I totaled up the years I have been retired and I came up with 35 years. That means that I have been retired as long as I worked for the railroad and I've received a small pension from them all those years. Now that sounds really weird to me. Now it isn't like I have been sitting in a rocking chair all those years. I have often worked a seven day week and burned the midnight oil running my own business and I have had a seat on one of those red eye flights many times to make it to the next city to give a presentation. But oh the joy I have experienced in these past 35 years. When you are blessed to find an occupation that you truly love then what you are doing no longer becomes "work."
At 88 I still come into my office each day and I'm always writing at something. Occasionally I go out and make a live presentation and I go at it with all the gusto I can muster. I find that same joy in presenting.
I still can't get over that… 35 years since I packed up my stuff and walked out of my offices at that old Grand Trunk Depot in Battle Creek and moved into that tiny office I'd rented in the basement of a popular local freelance artist's office near my home. It wasn't like I was jumping off a cliff exactly. I had already lined up a number of bookings and I already had several books published.
Now I have to figure out what I want to do for the next 35 years. Our garage needs a good cleaning. There's some dust accumulated on the books covering the walls of my office and upstairs in my music room. I've got some exercise equipment that I have neglected far too long. And I need to find more room somewhere to put some of my stuff. It looks like another good year ahead.
Say Something Good
2018 That number just sounds good to me. It sounds healthy. Robust. There is the hint of romance in that number. It sounds serene, peaceful. 2 0 1 8! 2 0 1 8! Who do we appreciate? (Your name here.) Can't you just feel it in the air? This will be a happy year too. This is the year that America got a smile back on it's face.
I feel better already. Happy New Year! Let's all work at making us better, you and I. And may God Bless America and bring us world peace.
Points to Ponder
Don't walk behind me; I may not lead. Don't walk in front of me; I may not follow. Just walk beside me and be my friend. Albert Camus
A Little Humor
He's so old he no longer looks at a speed limit as a challenge.
Quote
When you get into a tight place and everything goes against you, till it seems as though you could not hang on a minute longer, never give up then, for that is just the place and time that the tide will turn. Harriet Beecher Stowe