Art Fettig's Monday Morning Memo 
August 21st, 2017
In this Issue
o  Love Sweet Love
o  Say Something Good
o  Points To Ponder
o  A Little Humor
o  Quote
o  To Subscribe
Love Sweet Love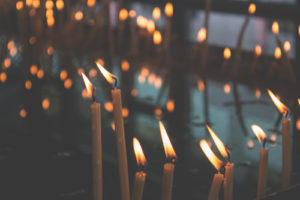 Once again there seems to be a whole lot of anger and hatred traveling around this nation of ours.  What is that old slogan, "Divide and conquer?" Yes that's it. Well, it appears to me that we are a nation becoming more and more divided, not just politically in Washington where so many of our so called "leaders" are spouting off on all of the people and the things they are against but in the daily signs that we are becoming divided socially – by race, by religion, by age groups and within our very family structures. I'm reminded of that old song that went, "What the world needs now, is love sweet love. That's the only thing there's just too little of."
In 1992 I wrote a book titled "Love is the Target." It was a challenge to myself and to the whole world to become more loving in our lives. I don't know about you, our readers, but today I am going to make a real effort to become more loving. God Bless.
Say Something Good
Zoowie!  Whit's Frozen Custard just opened it's doors at 240 S. Nash Street here in awesome Hillsborough, North Carolina and Jean and I just shared a sumptuous
Banana Split that sent us on our way delighted and refreshed.They offer so many varieties of really cool sundaes that it will tickle your mouth into watering right there in front of everybody. Like Blue Devil Dream or a Grasshopper or maybe an O'Henry George.  Yes Mam, or Sir, this is the kind of place that makes America Great. Oh, by the way, if you are like me you will be happy to hear that the prices are not touristy. That big split we shared was only $5.25 plus tax.
May God bless America and keep our troops out of harms way.
Points To Ponder
Just as treasures are uncovered from the earth, so virtue appears from good deeds, and wisdom appears from a pure and peaceful mind. To walk safely through the maze of human life, one needs the light of wisdom and the guidance of virtue. Buddha
A Little Humor   
At my age, I don't want to eat health food. I need all the preservatives I can get.
Quote
One of the most sincere forms of respect is actually listening to what another has to say. Bryant H. McGill
To Subscribe 
Subscribe and unsubscribe at www.artfettig.com
References: