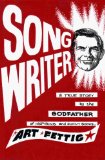 Recently I have been taking a good look at hundreds of notes on what sort of material I used in my many speeches. Over the years I have written hundreds of poems and they were often created just to make a certain point. If I wanted to make a particular  group happier about their profession I might recite a poem such as Teacher, Teacher! Or maybe, "We Are Sales People." Or even, "We Are Asphalt Road Builders."  Members of an audience take them home and frame them and put them on their wall or maybe on their desk or in their locker at work. It reminds them, long after I have flown home that what they are doing in their job is really important.
I might do a poem for relief from a serious subject. Maybe a dad talking about his son."That's My Son Out There, the one with all that hair. Ain't he great? Four fouls and it's only a quarter after eight. Yeah, that's him. Number forty two…two…two.  Now he might not look like much to you. But I'm darn proud to tell you, that's my son out there."
I presented poems to win commitment in the safety field. We must have reached a hundred thousand people with my Brother's Keeper poem from 1979 to long after that.  A whole course for children to bring them positive goals and values evolved from another poem. "Just say yes to believing you're special, just say yes to being kind, Just say yes to growing daily, just say yes to improving your mind."  And thousands of kids became better students singing that rap daily.
And some claim my poems can help them carry on and to get closer to their Savior; and to love America just a little more; and share their sorrow and  face new challenges. For me, sharing my poetry has been a source of pure joy.