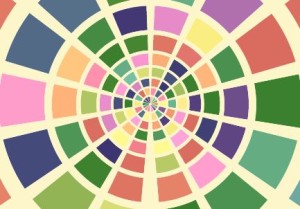 Did you ever look back on your life and endeavor to break it down into segments? Maybe you might name one segment the growing segment, another the learning segment, the struggling segment, the real success or failure segment, maybe the giving up and accepting mediocrity segment, or more hopefully, the growing up-up-up segment, the sharing segment, the peak segment and then the coming down, aging, retiring, just staying alive segments, the becoming renewed and sharing more segment. However you care to name your segments or mingle them is totally up to you, of course, but when I try to do this myself I am amazed at how I discover they are genuinely so revealing. I am exposed to my generosity and to my selfishness, to my apathy at times, my self-centeredness, my foolishness, yes, even at times to my unrevealed wisdom and my utter stupidity.
I've done some really smart things in my lifetime and many more unwise things. Some things I am proud of and some I must confess that I am ashamed of. I've been a spectator to life far too often, standing on the side lines and muttering complaints. I've worn too many shirts who's sleeves I have never rolled up, shirts that have never been wet with my sweat from honest toil. Overall, I am enjoying this process of examining my life. I'm discovering that I am no Mother Theresa but thank God I am no Adolph Hitler either.
I would recommend that if you think that you might like to explore this segment concept that you do it now, don't wait until you are too mentally or physically spent to give changing a try.