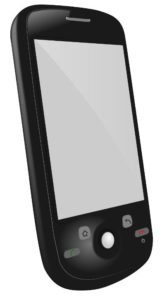 He was just six weeks shy of his 87th birthday that morning when he walked into the Hillview High School main door and before he even got to the front desk he was met by his grandson Darin who was a senior there. Darin was the one who invited his grandfather to visit his Music Appreciation Class and make a presentation on The Music In My Life.
Darin was standing there with his cell phone in his hand, texting or whatever.  That is the way his grandfather saw him most of the time—with the iPhone in his hand and ear phones on and they hardly ever got beyond nodding to one another at family affairs. The old man was absolutely amazed when Darinhad called him with this invitation.  Making presentations was the old man's profession for nearly fifty years and although he didn't really understand the assignment he figured he could have his way with almost any audience somebody might put in front of him.  Still, there was some anxiety because if Darin was representative of most high school seniors today, then it just might be a long afternoon ahead.
"Anything you want me to say to introduce you, Gramps?" Darin asked as they walked to the classroom.  "I read that introduction you sent me but don't you think it is a bit long?"
"I've had a long life, Darin, but you can say as much or as little as you want to."
The class of 19 students was already seated and their teacher, John Sherwood, was seated in the rear of the classroom and just waved. The old man took a chair facing the class and Darin went right into the introduction.
"I brought along my grandfather today and he gave me this long introduction.  He has been a professional speaker for nearly fifty years and has given talks in every one of the United States and in all of the Canadian Provinces.  I know he used to be funny but I haven't seen any signs of it lately." The class laughed and so did the old man.  "He has written a whole shelf full of books and booklets. We have some at home but I haven't read any of them." Again he was interrupted with laughter. Darin looked over at his grandfather and just shrugged, not knowing what to say next and so his Grandfather stood up and put out his hand and Darin shook it and the old man stepped forward a few steps and Darin sat down.  The old man applauded with real enthusiasm, smiled and waved down the applause as if it was his own and began.
"It is a real pleasure to be here.  In fact, it is a real pleasure for me to be anywhere these days.  I will soon have my 87th birthday and so it is a real pleasure just to be."  One of the students applauded and laughed and other students joined him.
"I understand that this class is about 'music appreciation'. When I was very young, maybe 12 years old, I lived in Detroit, Michigan and I used to take the 2nd Avenue Bus from our corner downtown and see all of the great big bands.  Tommy Dorsey, Artie Shaw, Benny Goodman, and then I used to go to the Paradise Theatre and see the black bands.  Those I really loved.  There was Duke Ellington, Count Basie, once I saw the Will Mastin Trio featuring Sammy Davis, Jr., Billie Holiday.  What parades of super-stars.  I used to go alone to this theatre for blacks and nobody ever bothered me. All I got was smiles from folks when I smiled at them. Music was what was important to that audience, not the color of your skin.
The old man looked over at Darin who had his cell phone in his hand and was evidently punching out a message to somebody.  The old man stopped and looked around at the students in the classroom and they all had their cell phones out and were messing with them.  The final straw was when he looked over at the teacher and he was busy on his cell phone too.
The old man figured he was just talking to himself and was sad and disturbed.  In the earlier days of his career he would often be a featured speaker at ballrooms, theatres, a hockey rink, a football stadium and even the Charlotte Coliseum where he could spellbind each audience and hold their rapt attention for a full hour,  and now here he was with just a few students and they were all playing with their cell phones!
He stopped what he was saying mid-sentence and walked over to Darin and said, "What are you doing on your phone that is so important?  After all, you invited me here to talk to this class on music appreciation."
Darin looked shocked but quickly recovered.  "I was looking up Duke Ellington's 'Take the A Train' ". "Gramps, did you know that Duke Ellington's theme song, "Take the A Train" was written by Billy Strayhorn who grew up right here in our town?"
"Let me see that" the old man said as he looked at the screen, and sure enough that was what it said.
"I've found it on YouTube" Michael, the young man in the front row, said as he handed his ear phones over to the old man.
"That's it," the old man said excitedly… "Duke's band playing his theme song."
The young lady sitting next to Michael said, " Here's a picture of Count Basie, Sir!"
And next to her another student had pulled up a Count Basie recording of 'Two O'clock Jump' and offered his ear phones.
The old man got a big smile on his face and walked down the aisle.  On one cell phone he saw a photo of The Paradise Theatre, on another a photo of Sammy Davis Jr. and on another a Wikipedia write up on Benny Goodman.
Every cell phone in that room had something on somebody the old man had mentioned in his presentation.  All but one.  The old man had worked his way to the back of the room where the teacher, Mr. Sherwood was sitting.  He had his hand over his cell phone and old man signaled for him to uncover the screen.  He did and there were a dozen pictures of the old man from the various stages of his long career.
Slowly, the old man worked his way back up to the front of the classroom.  There were tears running down his cheeks.  The students all began their applause and the old man held up his hands for silence.  "Thank you for having me here.  I want you all to know that I learned a whole lot more than any of you did here today.  Thank you so much."     (Note: Thought I'd take a crack at Short-Short Fiction for a change.  It felt good. Art )