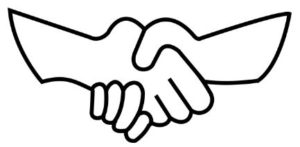 Here is the chorus of a song I wrote in 1999.  It is a slow waltz and you don't stumble onto many new waltzes these days.
Chorus
I love you, I love you, It's you that I adore
I love you, I love you, I will forever more
I love you, I love you, I'll never let you go
I love you, I love you, my Dear I love you so.
You don't stumble onto that many declarations of love in one chorus either.  If you listen to the current news you might believe that "I think you are crooked." "I despise you."  Or perhaps "You are unfit." might be more on target.
My old friend now deceased, Greg Brayton, recorded the song and I never thought I would do much with it but lately I have been making monthly visits to a senior day care center here in Hillsborough. In my presentations I talk about different songs I've written and share information on how I wrote the song and how we recorded it and such.  Usually, as I am closing my session I would walk around and shake hands with each attendee and look them right in the eye and thank them for attending.  Then one time I played my "I Love You Waltz" as I walked around and I'd say "I love you" to them individually.  Many of them would say it back to me and smile. I could just feel so much love in that room at that time.  It was wonderful. And so it has become my custom to close each session with that song.
As I introduced it recently I commented that there appeared to be a horrible lack of love in this old world right now. That the politicians are filling the headlines daily with horrible statements about one another. A recent photo of our President Obama and Soviet leader Putin as they stared at one another appeared to me to be reeking with hatred.  There is an old popular song that became popular that said, "What the world needs now is love sweet love, that's the only thing there is just too little of." And I think that song would be more on target for these times than ever before.