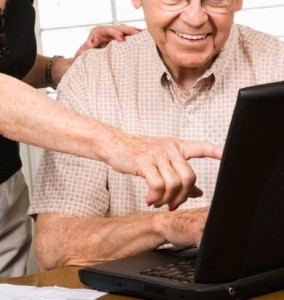 I was having a little problem with my computer figuring out how I could attach a book file to an e-mail and feeling dumb that the answer didn't just pop into this head of mine when I looked online at some of the news.  The different government agencies in Washington seem to be having problems with their computers too. The V. A. records seem to be in chaos. The IRS claims problems with computers holding vital information have been crashing. The State Department's global database for issuing travel documents is experiencing problems, resulting in major delays for potentially millions of people around the world waiting for U.S. passports and visas, officials said Wednesday.  The folks running Social Security Disability programshave spent many millions of dollars and apparently are now admitting that it hasn't accomplished much if anything and I don't want to talk about computers and Obamacare. I wouldn't know where to start.
So, all in all I figure I am in pretty good shape.  I can recall when computers were first introduced at the railroad where I was employed. At first, none of the department heads wanted to have anything to do with them. About a decade later they had found some acceptance but nobody trusted them. The problem was they had a tendency to crash when you needed the information they contained. Decades later they have become reasonably dependable.
Now here we are well into the 21st Century and billions of dollars later and Washington still hasn't figured out how to handle information and hang onto it competently.  Sure makes my little problems seem insignificant.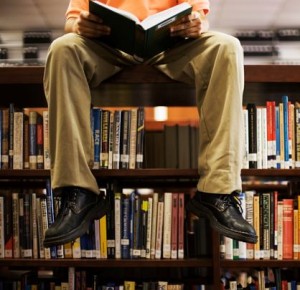 I recently dedicated the inside wall of my office to hanging photos of those who have most influenced my life. It started out with one photo and then two and right now it holds about twenty-five. I have started putting this collection together and organizing a book titled Touching Lives. My life has been so blessed with wonderful friends and mentors, teachers and associates throughout my career. This has been a real eye-opening experience for me.  Names keep popping up that I have overlooked. Names  I'd forgotten or  what they have done for me that truly influenced my career for the better. I've made a number of efforts to paste my  past together such as a chronological list of the events in my past. Many of my books include material about different times in my speaking and writing career and some of my fiction books include instances of things that happened, or that I wished had happened. It is strange how many kind deeds from others you might encounter as you walk down memory lane.
I was sitting on the bed watching TV in that hundred room motel and there was a soft knock on the door. I opened it and it was the cleaning lady and she smiled and said, "Maybe later?" I said, "O.K. now." and welcomed her in and she entered, followed by her husband and their two teenage boys. They all took their assigned positions and smiled at me and I asked, "Family?" and they all laughed and nodded. They were from India and in all my life I had never seen such teamwork in action. They all knew their assignments and worked with such passion and precision that they almost immediately had that room in perfect order. When the vacuum was turned on they all stepped out of the way and continued working. It was as if a time study expert had coached them and in no time they were on their way. I stood outside the room as they were about to leave and gave each of them applause and the #1 sign and then when #2 son departed I patted him on the back and thanked them all and their faces radiated with joy.
I went back in the room and thought about them… New Americans working together as a family with such joy and I just knew that those boys would go on to college and work hard to make this a better nation for us all.Isn't that how America is supposed to work?
References: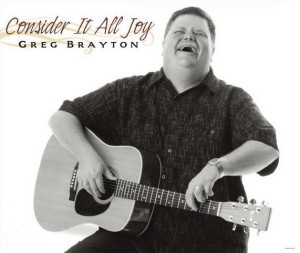 Three funerals in just two weeks. It certainly reminds me of the fact that all of us are here just for a while and our daily challenge is to make the very best of it.  I have heard some wonderful eulogies in the past year but none was ever as moving asthose for my musical friend Greg Brayton. There was a sign on a store as we pulled into Coldwater, Michigan that read, "Closed for Greg Brayton's funeral."  The church was overflowing with those whose lives Greg had touched in some special way. Three ministers told of how Greg had been so special for them in their ministry, and for the whole congregation. Then they brought microphones down the aisles and many people from all places and walks of life gave moving reports on the special ways Greg had touched them.  I found myself joining in and sharing a memory of my own. There was the music… such wonderful music from a swelling choir from Greg's high school days when Greg sang in this school chorus and traveled to Europe to perform with them. The final song, "Gratitude",  written by Greg and accompanied by piano and two flutes was precious.  I could picture Greg back in his studio surrounded by his string instruments, his guitars, and a banjo and his console with so many wonderful synthesizers and I could hear him making those wonderful sounds of the flutes and the piano and the huge chorus and I knew that we would all take the words of Greg's song home with us.  Gratitude.  We were all overcome with Gratitude that Greg Brayton had come into our lives.  The service ended with the Minister saying that if Greg could have witnessed this Celebration of Life he would have said "COOL",  followed by the choir quietly singing Greg's arrangement of "Be Still" as the recessional.
It must have been very early in 1997 that I first met Greg Brayton. I had written a song and had a melody hanging in my mind and, since I could not read or write music, and since I could not carry a tune all that well, I was having a problem capturing the music inside me. I took my challenge to a meeting of the Nashville Songwriters Assn. in Battle Creekwhere a man named Jim Oliver was in charge. When I read my lyric to the group many of the members suggested I see Greg Brayton. I called Greg, made an appointment and it changed my life. During a period from early 1997 thru 2001 we recorded a total of 62 songs. From that first session where we recorded my love song titled "You're The Most Pathetic Person That I Have Ever Met," I remained in complete awe of Greg's musical talents. I can remember sitting in Greg's studio driveway and envisioning hundreds of vocalists and musicians inside just ready to record a session. Together they could put together and perform just about any type of music you might conjure up. Of course Greg was all of those people in one. Greg was a musical genius and no matter what style of musical background I might request he could create an instant arrangement for my song and in a time frame of about 3 hours I would go home from the session with a cassette of my song and I was floating on a cloud over our accomplishment. If I said to him, "I hear strings right there," he would reply, "How many do you want?" He could produce a single violinist or a full string section of violins, violas, cellos and basses. If I wanted, he could instantly work in something akin to the Mormon Tabernacle Choir.
I might say, "Greg, we are in this really smokey bar and it is about 1 AM. There is an old man sitting at an out of tune piano. He has a cigarette hanging out of his mouth and I would read the lyric to him a few times and then he would Braille it. I'd try to sing it out the way I heard it in my head and maybe a minute later he was at his console feeding rhythmic piano chords onto a track on his recorder Then perhaps some rhythm instruments, bass, drums, cymbals. All this with synthesizers. Then he might go over to his guitar rack and add a couple of guitar tracks, maybe live bass. He might even put in a guitar or a banjo or some other solo and then when he had some wonderful background tracks put down he would go into his little section of the studio where he would do the vocals.  He might do it with one voice or maybe two or three. It might call for a male or a female voice.  He left me stunned the way he built up some of those songs with harmonies on vocals and a constant parade of innovations.  The first time we recorded he did a female voice and Greg came up with a voice like Archie Bunker's wife, Edith, and he hit one of those screeching high notes.  He tried the high note and didn't quite make it. He was using a reel to reel tape recorder back then and he backed the tape up and sang the high note again but as he did he reached over to the tape that was spinning on the reel and for that instant he slowed it down just a bit. As soon as he hit the note he released it to normal. He backed it up and played it and sure enough he hit that note right on.  I looked at that and said to myself, "This man is truly a genius."
He proved that genius so many times in those precious sessions that followed.
We are packing to return to Coldwater, Michigan for his memorial service. Oh God, I will miss him.
A great little story by professional speaker, Art Fettig, about John Ralson.
This morning I awoke, walked past my smiling wife, made some irritating remark, walked into the bathroom and saw that sour look on my face and I thought of the lyrics of the wonderful song "Put On A Happy Face" with lyrics by Lee Adams and music by Charles Strouse.
Gray skies are gonna clear up,
Put on a happy face;
Brush off the clouds and cheer up,
Put on a happy face.
Take off the gloomy mask of tragedy,
It's not your style;
You'll look so good that you'll be glad
Ya' decided to smile!
Pick out a pleasant outlook,
Stick out that noble chin;
Wipe off that "full of doubt" look,
Slap on a happy grin!
And spread sunshine all over the place,
Just put on a happy face!
Put on a happy face
Put on a happy face
I went to YouTube and pulled up the video of Dick VanDyke singing the song and in no time I was smiling. I went back and looked in the mirror and sure enough there was a smile. I cleaned the smile up a bit with the rest of my face, went back and found my sunny honey and said, "Let me try again." I smiled and hugged her and we were off again with a lovely day.
When people don't do what you tell them to do, perhaps you need to look at yourself.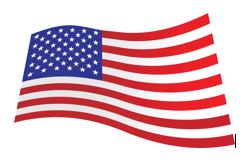 I'm a Yankee Doodle Dandy, I'm a Yankee Doodle do or die, A real live nephew of my Uncle Sam, born on the fourth of July.  Almost.  Actually I was born on the fifth of July and I might not always be quite that infatuated with Uncle Sam but I wouldn't like to live in any other nation.  Those above lyrics came from a showman, songwriter George M. Cohan and most of his Broadway Shows had some flag waving in them but I believe more in flag waving than flag burning.  My song lyrics for America go like this…
I been South, I been North
Celebrated on July the fourth
I been East, I been West
It's so hard to pinpoint just the spot that's best
Because all America is so beau ti ful
It's a glorious, a loving land that's free
Yes, all America is so won der ful
It's the land God blessed for you and for me
I believe these words and I hope that you can find it in your heart to love America too and do just one thing today to make America better.
The beautiful song, The Old Mill Stream, written by Tell Taylor, in Findlay, Ohio, is remembered by Art Fettig.  Listen to a short segment from the Brunswick Quartette.