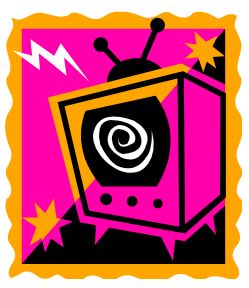 Sometimes I get the feeling that the media itself is the cause of many of America's biggest and most frustrating problems.  Instead of news reporters we seem to have titillators and agitators and instigators and an army of broadcasters hell bent on keeping a story alive for yet another day. Once a network bleeds every drop of blood out of a tragedy they rush on to another. Once they have turned us all into a nation filled with fear they find another weak spot in our psychological armor and chip away at that.They move about like a band of famished wolves hungry for the taste of blood. Why is a network never held accountable for their blatant errors, their exaggerations, their outright lies, their rush to judgement and condemnation. Why is "OOPS!" an explanation for outright irresponsible damning and incorrect reporting? If you point a finger at somebody and take a look at your hand you will discover that you have three fingers pointing back at yourself. Maybe it is up to you and to me to demand something better than the shabby treatment they are giving us.
References:
Art Fettig, a certified public speakers, has traveled the world speaking to major business.
During a trip to Newfoundland, Canada, these paper-mill workers hear some dynamic stories about "Focus".
References:
Art Fettig during a week long assignment in Newfoundland, Canada, made several presentations to management and the employees of a major paper mill.  Amazing group of people.
This particular segments is where Art talks about Frank Sinatra sweating… yes, Frank Sinatra sweating.
References: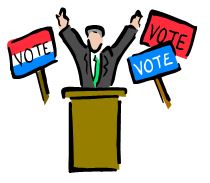 Yesterday I heard a story that my friend told me had been around for a long time. Maybe you've heard it. It makes an important point.
In Africa, when trappers wish to get a shipment of monkeys for the zoos they would simply take a lot of long-necked bottles out and set them in a clearing.  In those bottles they put nuts which the monkeys could not resist.  Then the trappers would go back to their campsites and play poker.
Later when they returned, they would find a monkey attached to each jar. The monkeys had smelled those sweet, succulent nuts and reached into those jars with their little paws. The monkeys each grabbed a fistful of nuts and then, when they tried to pull their arm out, the neck of the bottle was too small for them with their fist full of nuts. All the monkeys had to do to recapture their freedom was let go of the nuts, but they were all captured.
I have been listening to a lot of the candidates for office here in North Carolina and reviewing just what has been happening in Washington, D.C. for far too long. With no stretch of my imagination at all I can picture our representatives in both the Senate and the House and in the oval office too. It just seems like everyone in Washington has their fists stuck in some sort of a long necked bottle and no one can escape.
Maybe we should march on Washington with sledge hammers and break up all of those bottles, give everyone a free ticket home and start out all over again. Free those political prisoners in Washington…the senators, the members of the house, the whole bunch of them. Vote!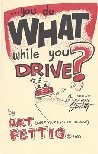 For two weeks now I have been working on an illustrated autobiography and one testimonial letter I found triggered a memory of when, in October 1990, I spoke to Conoco's most prestigious group of transport drivers at their Million Mile Driver Award Weekend in Orlando at Disney World. That day before my talk I sat down with perhaps a dozen or so drivers individually who had driven at least a million miles without an accident charged against their record. A few drivers had two million and one had three. I was probing for their secrets and when I summed up everything they said it amounted to this one fact. "Just drive." Oh a few of them brought in other stuff that most safe drivers do but the one constant was this one phrase, "I just drive." They thought only about their driving, they would not allow a diversion like smoking or eating or a million other diversions to come in the way of their just driving.
From that meeting I created a little booklet titled "You Do What While You Drive?" We published thousands of those for major corporations.  I wrote a song that we recorded titled "Just Drive!" and one day we made a video at a safety meeting of a dozen workers dancing the Lindy to our song.  Here is the lyric…
Just drive, just drive, if you really want to stay alive.
Just drive, just drive, if you really want to stay alive.
Don't start practicin' your dental hygiene
Behind the wheel of that drivin' machine
If you really want to stay alive, just drive, just drive.
Just 'cause some other driver got you sore
This is not the place to start a war
Don't act like you're sufferin' a mental disease
Goin' down the highway, steerin' with your knees
There's a thousand and one things a fool can do
But, come-on now, don't let that fool be you.
If you really want to stay alive,
Just Drive, my friend, Just Drive!
Do you see how ideas might work? The opportunity…the interview…the discovery…Just Drive…the booklet…the song…the video… and now this article in my newsletter…
The next step is yours my friends.  Where will you go with it? …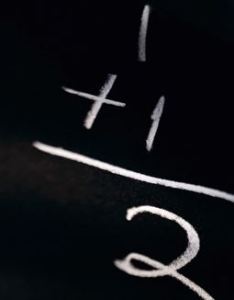 I have been asked that all my life it seems and I still don't have a good answer. I went to the University of Detroit when I was fifteen years old. I had a job there carrying the mail around the campus that summer. I went to Indiana University and earned a Certificate of Recognition in Audio Visual Production.  I went to Purdue University twice and the second time I received a plaque from the Pest Control Association. When I went to Michigan State University I marched in with all the faculty and dignitaries and some of them wore funny hats and tassels. I addressed the Governor and his wife, and the House of Representatives and the farm lobbyists. At Buffalo University I spoke at the Creative Problem Solving Institute on Humor and Creativity. They inducted me into some sort of group with a Latin name.  I went back to Notre Dame University about a dozen semesters to speak for a Psychology class. There professor thought it was a good idea. And I went to University of Michigan and spoke for one of their Alumni groups.
Oh, there was Ames University in Iowa, Ball State in Indiana, Bryant State in Rhode Island, Hong Kong Polytechnic University, Kalamazoo College, Kellogg Community College, Nazareth College, Northern Michigan University, Western Michigan University, Oakland University, Olivet College, and at St. Mary's College in South Bend.
And what did I learn, kind Sir or Madam? I learned that there are a lot of interesting people around those places and when you get them into a meeting room or a classroom or whatever and give them a good presentation that they all turn out to be wonderful audiences.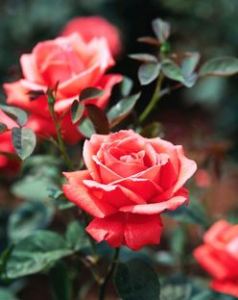 When you read this, no doubt, the fall season will be arriving and so far here in Hillsborough the weather is delightful. Sure I love football and winters here in North Carolina are generally a piece of cake. It is just that Spring is so fresh and full of new starts. It has been a rough week and I have been working long hours for a couple of days trying to combine half a dozen different files on my computer and hoping to turn the combination into a strawberry pie or maybe it is a telephone directory I am seeking. My brain is mush right now and I am down on myself for waiting 'til past deadline to write this little item.  I promise to start right in on this newsletter early Monday morning and I'm sure I will start out standing on my office chair and singing four choruses of "Everything's coming up roses."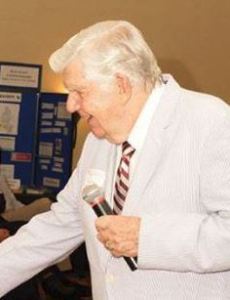 For many years, as a professional speaker often making a hundred presentations a year in the fields of education, sales, safety or positive living I would include my Credo in the close of my talks.
Often we would arrange to give away copies of this verse together with my Growth verse. It has appeared in many publications, one with over a million readers. I've received positive feedback on it from around the world reporting some wonderful results when it is read daily. With all the turmoil in this world today I figured this might help others refocus on something more pleasant than world news.
The Self Esteem Credo
© Art Fettig
God made me – I was no accident,
No happenstance. I was in God's plan
And He doesn't make junk, ever.
I was born to be a successful human being.
I am somebody special, unique,
Definitely one of a kind
And I love me.
That is essential so that
I might love you too.
I have potential, yes,
There is greatness in me,
And if I harness that specialness
Then I will write my name
In the sands of time with my deeds.
Yes, I must worker harder, longer,
With greater drive
If I am to excel,
And I will pay that price.
For talents demand daily
Care and honing.
I was born in God's image and likeness
And I will strive to do God's will.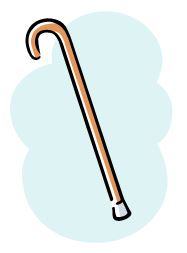 I was walking to my car in the parking lot at the Sportsplex where I'd had a good workout and I noticed a woman up ahead of me was carrying a cane but she wasn't really leaning on it at all.  I said to her,  "That cane is just for insurance, isn't it?  And she said, "Yes. Since I had my knee replacements a while ago I seem to fall down at least once a year." I nodded and she continued. "One time I fell down right at the entrance to Cup A Joe's place. This farmer I didn't know came out and picked me up and carried me over to a chair at a table and said to me, "I guess this means we won't be goin' dancin' this afternoon."
I learned a lot in that simple encounter. She wasn't too proud to take a simple precaution and she'd learned to laugh on the way to gettin' older.
References:
When I was a young man I wanted to change the world. Now that I am young no longer I want the world to change. When I was just back from serving in Korea I played with a dance band called The Silvertones. One of our most requested numbers from people of the "older generation" was a song called September Song. The old couples would come out on the dance floor and snuggle close.  Here is the lyric.
"Oh, it's a long, long time from May to December
But the days grow short when you reach September
When the autumn weather turns the leaves to flame
One hasn't got time for the waiting game
Oh, the days dwindle down to a precious few
September, November
And these few precious days, I'll spend with you
These precious days, I'll spend with you,"
In this busy, troubled world it just might help if we'd all take a time out and snuggle and think about that lyric.
References: