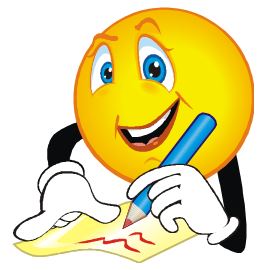 It is almost breakfast time and my wife Jean is in the kitchen preparing a wonderful meal for us as she does most mornings. What will it be, fresh eggs with ham or bacon or perhaps sausage for a change? Or will it be oatmeal with raisins or maybe blueberries? We have a choice of breakfast cereals and fresh fruit, or maybe she will fix up waffles or pancakes. We might even go out for hot biscuits with such a variety of fixin's that it might make your eyes bug out. Hot tea for me. We have so much to be thankful for. She is 80 now and I am 85 and our pensions are serving us well. Before we begin to eat we pray thanks to the Lord for our blessings.
Our home has a new heat pump providing comfortable temperatures all year long. The view of the trees all around us is ever changing and wonderful. Our neighbors are friendly. We go to church on Sunday and we love the people in our congregation.
My biggest joy is writing and I write a weekly newsletter, or some call it a blog. I write a book or two each year just for my own enjoyment. I sometimes recite poetry and each month I try to visit at least one nursing center or senior event to entertain as best I might. We still travel some. Not as much as before when our legs were stronger and we flitted around like fireflies. And yes, we still love each other very much, thank you.
I don't believe you will see us on the evening news.
I'm just telling you all this because our hearts are full with a love for this nation. Life is good and we thank God for it. Have a good day.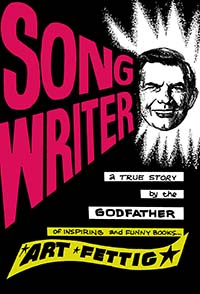 Years ago I wrote a song and one line went like this, "The things a fella thinks about when he doesn't know what's wrong, could fill a book and still have plenty left to write a song." For some reason that line went creeping through my mind this morning.  It is a pretty good description of fear or worry and for some reason I started thinking about America. Over the years we have had a lot of positive thinkers who have dreamed wonderful, seemingly impossible dreams about the future of this nation and then, working together, we Americans have made some awesome dreams come true. Well, I don't know what's wrong but we don't seem to be on the right track right now. We don't seem to all be pulling in the same direction for the good of this wonderful nation of ours. Maybe we are thinking too much about ourselves and not enough about one another. I can't put my finger on the problem but I sure think it's there.
That was the title of a documentary movie I saw at the army Camp Drake in Tokyo, back in 1951,  just hours before we were loaded back onto our troop ship destined for Inchon Korea and combat. The premise was that black was insanity and white was sanity and that nobody is white and the more stress we are put under and as we face different experiences our minds might travel from lighter to darker and some all the way to black. In other words, combat experiences might drive us nuts. I saw that happen in the first few days on the line. One fellow reacted to a stressful experience by taking a hand grenade and successfully blowing his hand off so he could be sent home.  Many of us reacted in different ways after we were rotated back home or such. I guess they have fancy names for it today such as Post Traumatic Stress Syndrome. Battle Fatigue. Or even Shell Shocked. I remember one day at the Railroad when one of our train dispatchers came out of his office into the huge lobby which was no longer in use, just outside my office, and he started pacing up and down and shouting out loud.  He was under such stress that he had made it all the way to the very dark section of that chart.  He soon left the railroad for a different occupation. I've had the joy of mentoring a mental patient with her speaking and I gave a little talk at a home shared by folks with mental problems and it is easy for me to see how at different times in my life my shades of grey have altered. I feel I have been blessed to have the right family, the right locations and so many wonderful people in my life that I have managed to somehow find some balance throughout my life.  It is easy to look at folks in a bit different situation and say truthfully, "There but for the grace of God go I."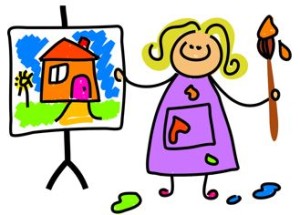 Back in 1976 I had the honor of  presenting at the Creative Problem Solving Institute at Buffalo University with my friend and sometimes partner Herb True PhD on the topic Humor and Creativity. There were dozens of concurrent sessions going on and at one on teamwork I found myself on a team with four other participants and we had to come up with a project of our own and see if we might complete it within the hour. I remember writing a poem in just a few moments. A woman who did some calligraphy took my poem and with her talent in full bloom created a beautiful rendering on some paper that was available and then we discovered we had an artist in our group who took our project to a table that provided some artists supplies and in no time she had made our rendering a lovely work of art. Meanwhile the one other gentleman in our team had taken some pieces of wood and cut out a frame and in no time we had a really worthwhile creation. The last member of our team looked at our work and without hesitation she tacked a wire on the back of the frame and we all joined her as we found a vacant spot on the wall and she hung up our work for inspection.
There were no prizes at that session but I know that I felt well rewarded for my efforts. There is real power in teamwork and everyone brings something to the table. Demonstrate the need and you will soon find rare talents in others that sometimes even they are not aware of.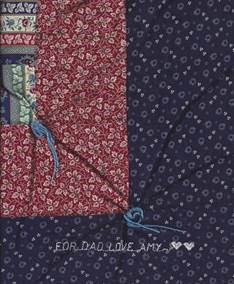 I was making our bed this morning and as I tossed the quilt that I believe I have had for over 20 years into place I noticed this dedication at the bottom. "For Dad…Love Amy..with a couple of hearts beside  this."  That quilt keeps my feet warm year round. I just have cold feet. They were frostbitten when I was in the Army overseas. Talk about a gift that keeps on giving. Wow!  It is a beautiful quilt and warm and I have never given it much thought. It was always just there for me. In all these years I cannot recall reading that note. "For Dad…Love Amy." Well, Amy, I finally got your message and I still love that quilt and I love you too, Amy.  Dad
This is one of Art Fettig's many Safety Motivational speeches. Abitibi-Price, Stephenville Division, Newfoundland, hosted Art Fettig and his video producer, Terry Pochert. This paper mill always was proud to be the "Safest Mill In Canada". Once you meet Art and the employees he talked to, you can see why.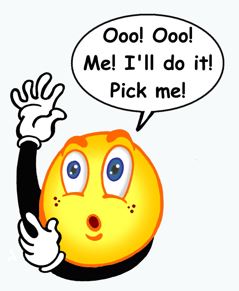 I was drafted into the Army on April 9th, 1951, for the KOREAN POLICE ACTION.
The first thing I learned was "Don't volunteer for anything." Pretty good advice. They would trick us. The Sgt. would say, "I need ten men with office experience." Then he'd send a corporal off with the ten somewhere to dig a latrine, Or he'd ask, "How many like to cook and another corporal would march ten off to work in the mess hall cleaning the grease trap.
Well in September we had our basic training completed and we were going overseas on this troop ship. First thing on the ship they put a call out for entertainers and musicians for Special Services and right away I went and volunteered. I claimed that I played drums and I auditioned with a piano man and they chose me out of a group of one, just me.
We had a hypnotist, a fire eater, several wonderful singers and a five piece band. Six if you counted the guy on violin who did a couple of solo's and then helped us out on ballads.
There was also this tap dancer who looked like a young Harry Belafonte I later decided and we just called him "Steps." He kept apologizing for not having his special arrangements and Steps called me aside and said he wanted to do his special dance number to Tea for Two and did I think I could back him up and work with the piano man so we could do a lot of special stops, and rim shots and tempo changes so he could do his thing.
I said I'd try. Fingers, the piano man and I, we worked with Steps a couple of hours with different tempos and some wonderful stops. I can still recall just a bit of it. It went like this.
Tum ta tum, ta tum, ta tum. Pow! Wow! Zapa do da. Steps was fantastic! The troops cheered him.
We did about eight shows and then we all shook hands and got off of the ship at Inchon and we were all sent to different locations. I never saw any of those guys in the show again except Steps. It was a couple of months later.
When I got off the ship they lined a lot of us privates up and some sergeant walked along the line and he wrote a "1" on most of our helmets.
That meant 1st Cav. And in a few days we found ourselves riding to the front on trucks and a small Korean train and then more trucks and then we marched a while.
That cut to the quick and one morning I found myself with the whole 7th Regiment and we were making an attack on this big hill. Our turn came and I was carrying machine gun ammo and running with a sergeant machine gunner and after he fired all of our ammunition he told me to go on up the hill and see if I could join the others.
I was running up the hill and….well I wrote a poem about it, it went, "While attacking a Communist hill I was hit. And where was I hit? I was hit where I sit.
Well luckily, I was bleeding bad and this medic, he stopped me and told me to go back to the aid station.
Well there I was plugged up and they kept sending me back farther all the way back to the Taigu General Hospital where they gave me some stitches and assigned me to a bed. I kept feeling worse and worse. I guess you could say I had a real pain in the butt. It got so I could hardly walk to the mess hall and after a few days I was lying on my bed and in walks "Steps," our tap dancer. He was a nurse there and we were really happy to see each other and he asked how I was doing and I told him how painful it was and all. He looked at my chart and said, "All they found was a small wound on the cheek at your butt. They plan to send you back into combat tomorrow."
I told Steps how I couldn't hardly walk and he said, "I'll have the Captain examine you. I'll be right back." Well, in no time I was in the exam room and the Captain said, "Bend over and spread 'em."
I did. He took just one quick look and he said "My God, we missed that." He did. And then he had me lie down on a liter on my belly and he told Steps to go get my stuff, they were flying me to Kobe Hospital in Japan immediately for surgery."
I figured Steps had saved my life. He got me out of Korea. And it was all because I volunteered that time to play drums on that troop ship.
This is the Purple Heart that they gave me at the Kobe General Hospital after the surgery. The captain asked if I wanted it pinned on the front of my gown, here or on my rear end.
Now every time I hear that song, Tea for Two I think back of Steps and how he saved my life and it was all because I volunteered.
Poets might make strange bedfellows, although, right offhand I cannot recall ever getting in bed with one. I must confess that I feel very awkward in the company of folks who call themselves "poets." In my youth I was once listed for some two years on the masthead of The Cub, school newspaper at the University of Detroit High school as "Staff Poet." A title I took most lightly and everyone else concerned took it lighter yet. Although the word "poet" was contained in that title I never did anything to qualify myself for such a designation, although I did develop a fondness for a poet named Joyce Kilmer who was a sergeant in the Fighting 69th Regiment in World War I and was killed in action. He had a sometimes gentle touch with words and was already a famous poet for his poem titled "Trees" before he enlisted in the Army. If anyone asked me what I was in the past forty years I would answer, "A professional speaker and an author." I might add "Humorist" or "Motivational Humorist" if pressed but I would never say, "Poet." If pressed today after several months of deep reflection while working on a "pictorial autobiography" I might list a dozen professions or specialties before I would, if ever, get around to the term, "Poet." If you, the reader, were somehow sentenced to the horrid penance of reading all of my works including a couple of hundred poems and then ordered to list in the order of tolerable endeavors, I am certain you would never mention "poetry."
And so, as I examined my sparse list of engagements pending I found the listing, "Poet's reading" I started the chore of weeding through my sad collection of weeds that I have written in the past seventy-two years I spotted just three or four that I am proud of and then recalled that I have already done those before with this group. I am on that program because I volunteered and I checked the section "Open Mike." Right under that listing was, "Able to handle heavy tables." and under that, "Clean up team."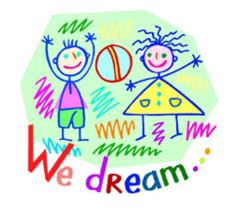 How many times in your lifetime have you asked yourself, "Am I doing the right thing?"  If you were asking about the career path you have followed then I hope your answer might be "Absolutely YES!"
Some folks are lucky enough to fall into the right job the first time out the chute. Many never find it I would guess. I was just over forty before I finally discovered what my talents were and how I might use them. On February 11th, 1973 I attended the Annual Meeting of the World Meeting Planners Association. Herb True invited me to attend as his writer. As I watched Herb perform that afternoon I vowed that I would become a professional speaker and speak at their meeting in Texas the following year at their Chitaqua Showcase for New Speakers. I could just visualize myself performing. I set that goal and worked daily in some way preparing, and yes, a year later I was there in Texas and they voted me the Top speaker. I booked more speeches that day than I ever dreamed possible. First came the dream.
For these past two weeks I have been walking down Memory Lane with my good friend Bill Tatroe, a man who has worked with me creating covers and illustrations for many of my published books. Bill has been under the weather recently and I have been phoning him each evening and asking questions about his past. I am quickly discovering how dull my work history has been working those 35 years for just the Grand Trunk Western Railroad. Bill was a real mover before it became fashionable. We've been sharing music I find on YouTube, I mean some really old stuff by Jan Garber and Eddie Howard and of course the Dorsey's and Benny Goodman, Gene Krupa and some bands I never heard of but they bring some joy to Bill and that is important right now.