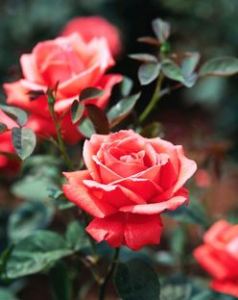 When you read this, no doubt, the fall season will be arriving and so far here in Hillsborough the weather is delightful. Sure I love football and winters here in North Carolina are generally a piece of cake. It is just that Spring is so fresh and full of new starts. It has been a rough week and I have been working long hours for a couple of days trying to combine half a dozen different files on my computer and hoping to turn the combination into a strawberry pie or maybe it is a telephone directory I am seeking. My brain is mush right now and I am down on myself for waiting 'til past deadline to write this little item.  I promise to start right in on this newsletter early Monday morning and I'm sure I will start out standing on my office chair and singing four choruses of "Everything's coming up roses."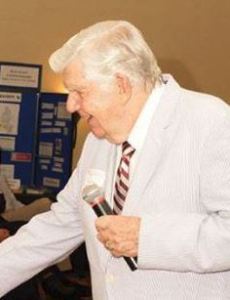 For many years, as a professional speaker often making a hundred presentations a year in the fields of education, sales, safety or positive living I would include my Credo in the close of my talks.
Often we would arrange to give away copies of this verse together with my Growth verse. It has appeared in many publications, one with over a million readers. I've received positive feedback on it from around the world reporting some wonderful results when it is read daily. With all the turmoil in this world today I figured this might help others refocus on something more pleasant than world news.
The Self Esteem Credo
© Art Fettig
God made me – I was no accident,
No happenstance. I was in God's plan
And He doesn't make junk, ever.
I was born to be a successful human being.
I am somebody special, unique,
Definitely one of a kind
And I love me.
That is essential so that
I might love you too.
I have potential, yes,
There is greatness in me,
And if I harness that specialness
Then I will write my name
In the sands of time with my deeds.
Yes, I must worker harder, longer,
With greater drive
If I am to excel,
And I will pay that price.
For talents demand daily
Care and honing.
I was born in God's image and likeness
And I will strive to do God's will.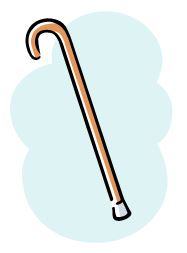 I was walking to my car in the parking lot at the Sportsplex where I'd had a good workout and I noticed a woman up ahead of me was carrying a cane but she wasn't really leaning on it at all.  I said to her,  "That cane is just for insurance, isn't it?  And she said, "Yes. Since I had my knee replacements a while ago I seem to fall down at least once a year." I nodded and she continued. "One time I fell down right at the entrance to Cup A Joe's place. This farmer I didn't know came out and picked me up and carried me over to a chair at a table and said to me, "I guess this means we won't be goin' dancin' this afternoon."
I learned a lot in that simple encounter. She wasn't too proud to take a simple precaution and she'd learned to laugh on the way to gettin' older.
References:
When I was a young man I wanted to change the world. Now that I am young no longer I want the world to change. When I was just back from serving in Korea I played with a dance band called The Silvertones. One of our most requested numbers from people of the "older generation" was a song called September Song. The old couples would come out on the dance floor and snuggle close.  Here is the lyric.
"Oh, it's a long, long time from May to December
But the days grow short when you reach September
When the autumn weather turns the leaves to flame
One hasn't got time for the waiting game
Oh, the days dwindle down to a precious few
September, November
And these few precious days, I'll spend with you
These precious days, I'll spend with you,"
In this busy, troubled world it just might help if we'd all take a time out and snuggle and think about that lyric.
References:
Some folks give us a helping hand along the way, others give us a giant push upward and sometimes we get to stand on the shoulders of giants. It might be as simple as a kind word when you need one or a pat on a shoulder that lets us know we are following the right path. I have never met a truly self-made man. I have met several who took all the credit though. For these past few weeks I have been examining the work I have done in these past years and I am truly amazed at what I have discovered.  That is, that there were an awful lot of unselfish, kind hearted, generous, loving people who have helped me in some way with almost every important step I have taken in my career. Another thing I am learning too is that in many instances I have been able to have a strong impact on the lives of those who have helped me. I don't recall ever setting out to pay back or get even or show appreciation though. Life just turned out that way. What is that expression…"What goes around comes around." Yes, well is sure does. My research has made me feel pretty good about the way people have treated me and how I have treated them, although there are some that I could never really repay. Anyway, I would like to thank all of you who have helped me along the way. And I will keep on trying to help others too on their journey.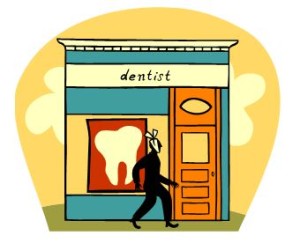 I had a root canal done last week and something like that starts a guy to thinking. As I sat in the dentist chair it sort of reminded me of the time I had this really bad cough and it wouldn't go away.  Finally, in desperation I went to a doctor's office and sat in a big room with a load of suffering people waiting to see the doctor. We all had an appointment for 9 A.M.  By the time I got home from that doctor's office I had written a song titled I'm Coughin' Like Doc Holiday Did Just Before He Died." One of the lines goes, "The things a fella thinks about when he doesn't know what's wrong could fill a book and still have plenty left to write a song." So as I sat in that dentist's chair I was thinking about a lot of things and one of them was about a sister-in-law who died recently from soft tissue cancer. They discovered she had cancer when she had a tooth pulled and the gum did not heal. The instance that popped into my mind I popped it right out again and would not let it hang around. I instantly went back to the thought of that Doc Holiday song of mine and the fact that the doctor had me well in a week and I lived happily ever after.  No pain at the dentist's office at all and I feel like a new man.  Oh…the things a fella thinks of when he doesn't know what's wrong…I guess we have all done a lot of that in our business and personal lives…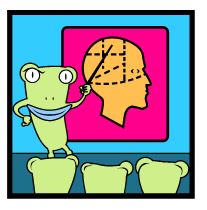 "What is genius?" That is a question that came into my mind recently and here are some responses I discovered.
"Genius? It is the power to be a boy again at will." J. M. Barrie
"Genius is no more than childhood recaptured at will, childhood equipped now with man's physical means to express itself, and with the analytical mind that enables it to bring order into the sum of experience, involuntarily amassed." Charles Baudelaire
"Some of Shakespeare's fellow playwrights, like Christopher Marlowe, did have university degrees, but the fact is that many of the greatest authors in history never set foot in college. Geniuses are geniuses precisely because they do not play by the ordinary rules." Paul Cantor
"Genius is the ability to reduce the complicated to the simple." C. W. Ceran
In my search for something else, I came upon this site www.megafoundation.org
I selected just a few of the quotes on genius that reached out and grabbed me by the neck and rubbed my nose in them..
So often researchmight be a Ho Hum experience but this experience really fired up my imagination. That is why I thought I'd share it.
Are you a genius? Here is a little bit from one of my songs that might get you started. "Let that little kid come out in me. Let me chase a butterfly, let me climb a tree. Let me mess my hair and giggle out in glee, let that little kid come out in me."
If you are reading this would you do me a favor. I'm curious. Who would you classify as a genius living today? Sent your reply to me at artfettig@aol.com. Thank you.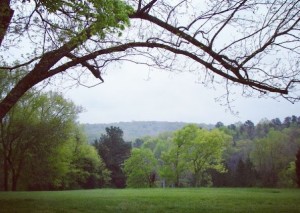 Equidistant from the ocean and the mountains, here in Hillsborough, North Carolina I truly feel blessed. No snow to speak of and almost every form of music you could think of is available. The other afternoon I was driving up this long, long hill on Orange Grove Road to our home  I climbed higher and higher and then on up my driveway I tried to get a true prospective as to altitude and, by golly, I am living near the top of a sort of mountain. It has taken me just fifteen years to make that observation. What is that expression, "He couldn't see the forest for the trees." Well, I guess you might say I overlooked the fact that I was on this mountain because of the trees. At the end of our little road you can observe a glorious sunset and driving towards town there is this awesome view where you can see downhill for miles and miles. I guess that is why our town is called Hillsborough. Maybe with a bit of a stretch they might have called it Mountain View. Whatever. I do love it so.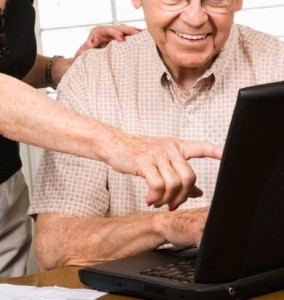 I was having a little problem with my computer figuring out how I could attach a book file to an e-mail and feeling dumb that the answer didn't just pop into this head of mine when I looked online at some of the news.  The different government agencies in Washington seem to be having problems with their computers too. The V. A. records seem to be in chaos. The IRS claims problems with computers holding vital information have been crashing. The State Department's global database for issuing travel documents is experiencing problems, resulting in major delays for potentially millions of people around the world waiting for U.S. passports and visas, officials said Wednesday.  The folks running Social Security Disability programshave spent many millions of dollars and apparently are now admitting that it hasn't accomplished much if anything and I don't want to talk about computers and Obamacare. I wouldn't know where to start.
So, all in all I figure I am in pretty good shape.  I can recall when computers were first introduced at the railroad where I was employed. At first, none of the department heads wanted to have anything to do with them. About a decade later they had found some acceptance but nobody trusted them. The problem was they had a tendency to crash when you needed the information they contained. Decades later they have become reasonably dependable.
Now here we are well into the 21st Century and billions of dollars later and Washington still hasn't figured out how to handle information and hang onto it competently.  Sure makes my little problems seem insignificant.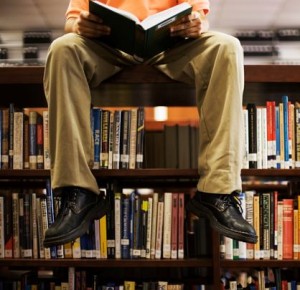 I recently dedicated the inside wall of my office to hanging photos of those who have most influenced my life. It started out with one photo and then two and right now it holds about twenty-five. I have started putting this collection together and organizing a book titled Touching Lives. My life has been so blessed with wonderful friends and mentors, teachers and associates throughout my career. This has been a real eye-opening experience for me.  Names keep popping up that I have overlooked. Names  I'd forgotten or  what they have done for me that truly influenced my career for the better. I've made a number of efforts to paste my  past together such as a chronological list of the events in my past. Many of my books include material about different times in my speaking and writing career and some of my fiction books include instances of things that happened, or that I wished had happened. It is strange how many kind deeds from others you might encounter as you walk down memory lane.