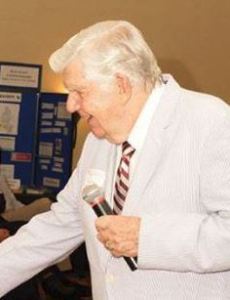 For many years, as a professional speaker often making a hundred presentations a year in the fields of education, sales, safety or positive living I would include my Credo in the close of my talks.
Often we would arrange to give away copies of this verse together with my Growth verse. It has appeared in many publications, one with over a million readers. I've received positive feedback on it from around the world reporting some wonderful results when it is read daily. With all the turmoil in this world today I figured this might help others refocus on something more pleasant than world news.
The Self Esteem Credo
© Art Fettig
God made me – I was no accident,
No happenstance. I was in God's plan
And He doesn't make junk, ever.
I was born to be a successful human being.
I am somebody special, unique,
Definitely one of a kind
And I love me.
That is essential so that
I might love you too.
I have potential, yes,
There is greatness in me,
And if I harness that specialness
Then I will write my name
In the sands of time with my deeds.
Yes, I must worker harder, longer,
With greater drive
If I am to excel,
And I will pay that price.
For talents demand daily
Care and honing.
I was born in God's image and likeness
And I will strive to do God's will.